Posted by SpaandPoolHQ.com on 5th Mar 2018
Question? What are the differences in the LA Spa Filter Bag Replacement and the LA Spas Aqua Klean Filter Bag FD-51500
Answer: The LA Spa Filter Bag Replacement filters are made by a manufacturer who makes 65% of all filters out there. The LA Spas Aqua Klean Filter Bag FD-51500 filters are made by MAAX Spas who owns the brand LA Spa. The replacement filters are double glazed versus the LA Spas Aqua Klean Filter Bag FD-51500 are triple glazed. What glazed means? Glaze is the element used for the filtration. The more glaze the stronger it filters the water. The replacement filters tend to run slightly larger than the LA Spas Aqua Klean Filter Bag FD-51500 initially but do shrink a little. But the most important factor is the use of the rubber o-ring and the proper use of it.
The o-ring purchased from us is tight and its meant to be. It might take two people to put the o-ring on. But that's good because you don't want contaminants going around the filter to damage the heater or pump. The filter O-ring should be placed at the very bottom of the filter basket.
Seen here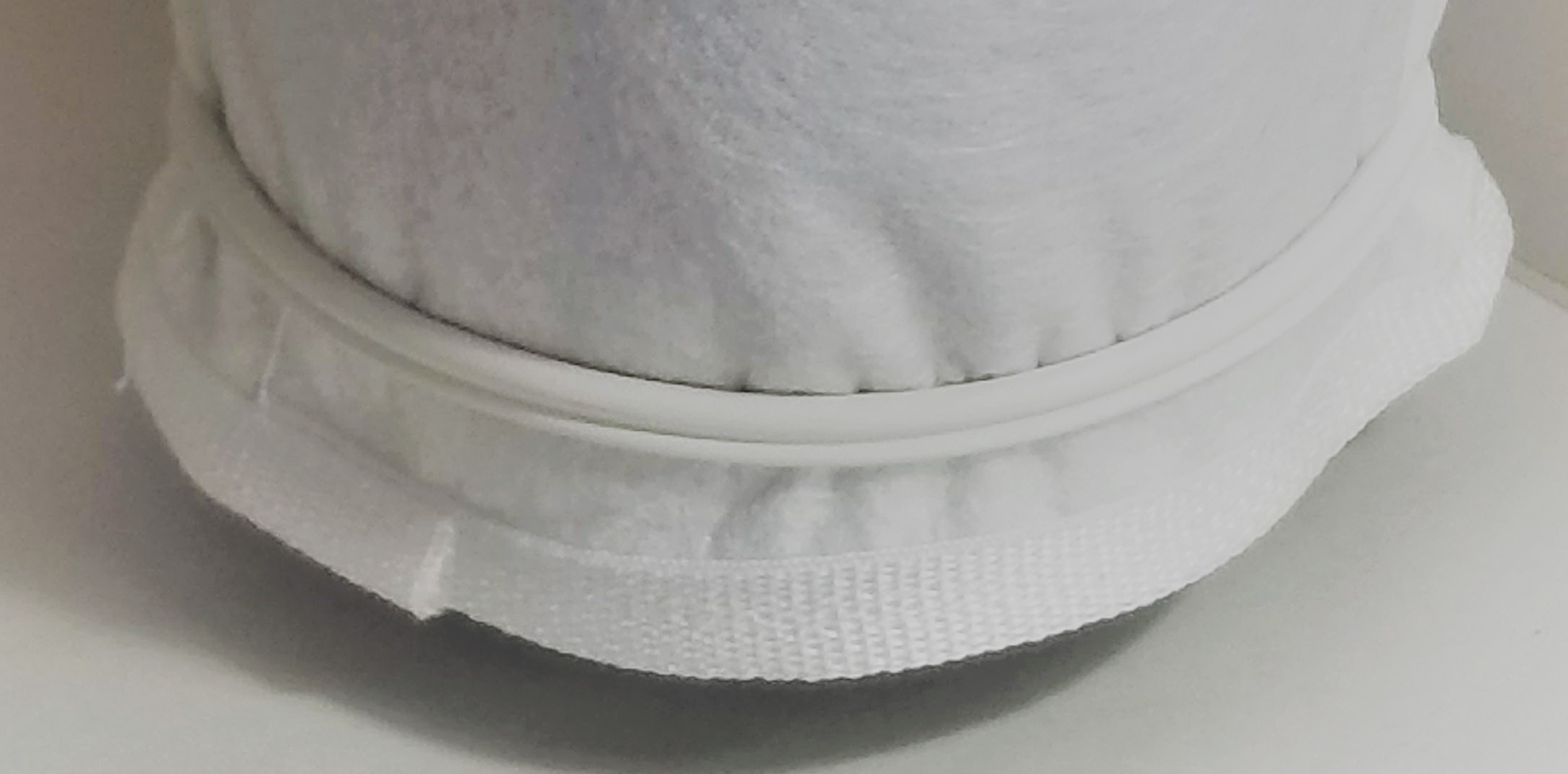 Cleaning Your Filters:
Filters should be cleaned every 3-4 weeks depending on the spa usage.

Have 2 sets of filters. One clean set and one set in use.

After cleaning the filters, (DO NOT LET THEM DRY WITHOUT RINSING) rinse each filter thoroughly with light pressure hot water. Hang to dry.
To use the cartridges instead of the bag filters simply remove filter basket and screw in the cartridge filter