HQ Rewards

How do I join the HQ Rewards?
Customers with store accounts are automatically enrolled. If you do not have a store account, join the HQ Rewards today by clicking here to create your account.

How do I earn HQ Rewards?
Earn 5 HQ Rewards for every $1 spent. Rewards are issued as coupons or store credits.

$2 Off with 500 HQ Rewards ($65 or More)
$4 Off with 500 HQ Rewards ($150 or more)
Free Shipping with 1500 HQ Rewards
$6 Off with 1500 HQ Rewards
$10 Off with 3000 HQ Rewards

How do I redeem rewards?
First, you need to be signed in to your store account. Rewards can be redeemed through the Redeem Rewards Page which can be accessed through the Rewards Widget located at the bottom right hand side of the page.
Once you click on the widget below you will see the screen pictured below. This will inform you of your reward status and let you redeem your reward right there.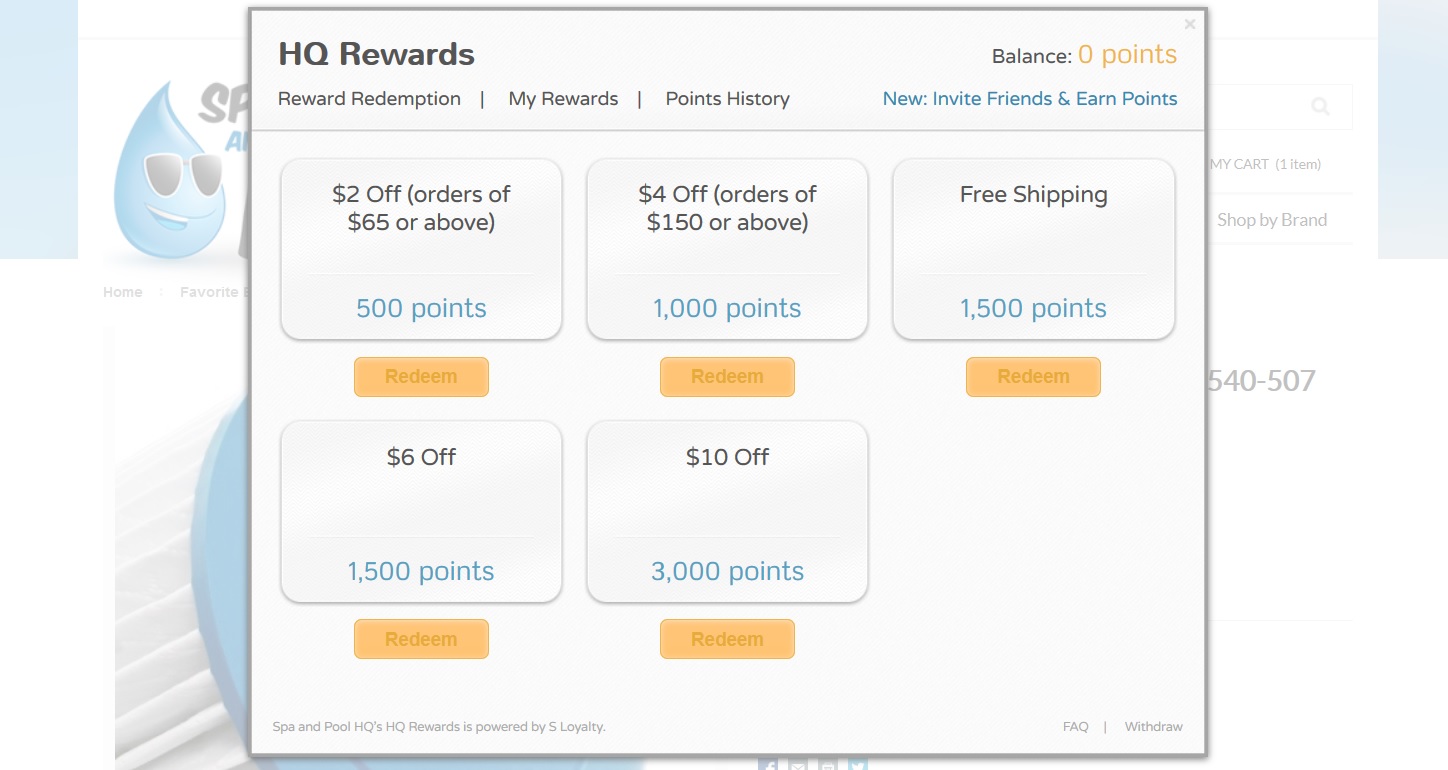 How do I use my rewards?
Rewards are issued as coupon codes or store credits. Remember to apply the reward coupon code or store credits on the payment page during checkout (only one coupon code per order). Discounts and credits cannot be issued after you have completed your order.